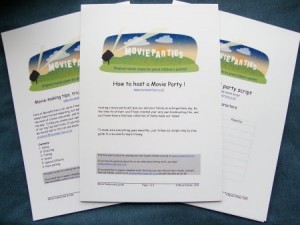 The Jane Pond and the Deadly Virus party pack consists of:
the full Jane Pond script along with accompanying director's tips
our comprehensive guide to movie-making tips, tricks and special effects
your complete guide to how to host a movie party
(Payment is via PayPal but no PayPal account is needed – and all major credit cards are accepted.)
Jane Pond and the Deadly Virus is great for…
…gadgets, fights, explosions and would-be spies!
Character list
Jane Pond – British Secret Service agent
Thelma Postlethwaite – apprentice British Secret Service agent
'W' – Jane Pond's boss
Fifi Lafrance – agent working for the French Secret Service
Madam Evil – criminal mastermind
Foxy – Madam Evil's bodyguard
Roxy – Madam Evil's bodyguard
Sample pages from this script :
Jane Pond, page 2 –
Jane Pond, page 12 –
What's the story?
The mysterious 'W' receives word that the fiendish Dr Evil plans to destroy the world's computers by releasing a deadly virus. He calls on super spy Pond to track Dr Evil down, and to save the world from disaster. Assisted by an apprentice spy – who often ends up doing more harm than good – and by a French secret service agent who'd really rather catch Dr Evil on his own, Pond must keep the virus at bay and to bring this dangerous criminal mastermind to justice!