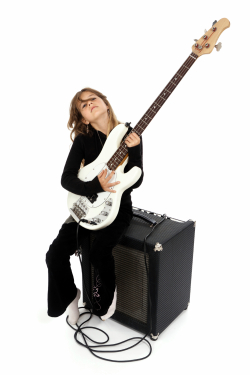 If you decide to make your own kids' movie, you'll have an unforgettable day. There are loads of reasons why, but here are a few of our favourites:
Your kids will love it – they'll have fun filming, they'll laugh together making it, they'll work together to create something special once they see how the whole process works, and they'll have hysterics when they watch their new movie on your TV or computer at the end of the party!
Everyone loves a good film, but there's nothing better than a film where you are the star!
Sometimes, we all just need a reason to start thinking creatively – a 'make your own kids movie' party really helps bring out the creative side in everyone!
Movie parties involve everyone, from child stars to shrinking violets, from director-dads to musical-mums
Making a great film needs real teamwork, and there's a real sense of achievement once it's done
Movie parties lend themselves to use as a theme for all parts of your party – from food to decorations to party bags
Whatever you make at your party, you get to keep – everything you create belongs to you
You can share your movie with your friends, and watch it again and again
A movie party is a great way of getting videos of all the children and all their friends to keep for years to come
If you've got a computer, you can make your movie party into a real blockbuster with music, special effects, bonus footage and more! You can even burn DVDs for the guests.
Mistakes are often more fun than the movie itself – just wait till you show your guests the out-takes!
The stars get to dress up in all sorts of great costumes – make them, hire them, or just imagine them!
If you're going to create an 'edited' version to show everyone later, you can always film a few 'extra scenes' before or after the party itself
With a bit of imagination, the weather need not end up ruining your party
Filming your own special effects – like making people disappear – is ridiculously satisfying!
There are loads more reasons why making movies with your kids is fun – choose a party pack and see for yourself!