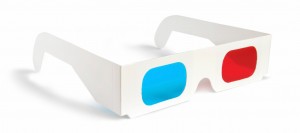 If you're wondering how to host a movie party, here's what it takes.

First, you choose the film you'd like to make from our catalogue. Each of our scripts comes in two versions – one for boys and the other for girls. A brief sample of each script is provided, as well as short character descriptions and a summary of the story. The script comes as part of a downloadable Party Pack that also contains a complete guide to hosting a movie party plus a great guide to tips, tricks and special effects.
Once you've chosen the movie you want to make, payment for your Movie Parties party pack is via secure online payment through standard credit cards and PayPal. Each Party Pack is a snip at just £19.99 (or about $25 USD).
After we've received your payment, you'll be taken straight to a page where you'll be able to download your chosen Party Pack right away. These files will be transferred to your computer for you to print out as many copies as you need at home. They are all saved as Adobe Acrobat (.PDF) files, and are contained in a single compressed (.ZIP) file that is compatible with both Mac and PC-based systems.
Once you have your script, you need to decide who will play which part in your movie. (We know you think making a movie sounds like great fun, but don't forget some of the guests might not be quite so keen. Find out about the fun stuff that needs doing behind the camera and make sure everyone feels able to get in on the act.)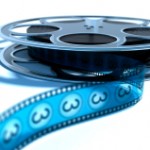 Once you've decided who's doing what, you send out your invitations along with copies of the script and anything else you think your guests will need. Each script clearly marks the dialogue for a specific character, making the simple scenes easy to learn for those that want to. Even if learning lines proves too hard, you'll shoot the film itself in very short scenes which makes dialogue easy to organise on the day.
On the day of the party, make sure you're organised : lay out all your props before everyone arrives and decide where you're going to film each scene. After everyone has arrived, remind everyone of the story and tell them what you're going to do – then start fliming scene by scene following the suggestions in the script.
To make things even easier, we also provide a comprehensive tips & tricks guide and a great list of easy-to-achieve special effects.
After a break for some food and then some final shots, you end the party with a hilarious first screening of your movie on your TV or computer. You'll love seeing your film for the first time on the big screen, and if your party is anything like ours, you'll probably get more fun out of the out-takes than the movie itself!
Of course, you needn't stop once everyone has gone home! If you have access to a computer and some simple video editing software, you can stitch your movie together, add some music and credits, and burn it to DVD for the guests to receive in the post – together with those out-takes as extra bonus footage!
You could even invite all your guests and their parents back a few weeks after the party for a gala charity premiere of the party movie!
Movie parties are simple to run and great fun. Your party will have everyone talking before and after the big day!