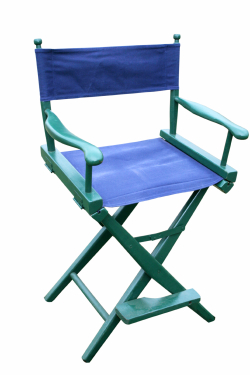 After a few hours of filming and then the reward of watching the hilarious results on your TV or computer, everyone will have had a fantastic time at your party. You'll send them home talking about nothing else! But of course, if you've been bitten by the movie-making bug, there is one more thing you just might try! How about copying your movie to your computer and adding the finishing touches to it there?
Whether you choose to edit your movie on your computer is entirely up to you. However, all we can say is that we think it's definitely worth it, and that the results can be spectacular! Most computers have simple video-editing software pre-installed – common titles include Adobe Premiere, Apple iMovie, Final Cut, Pinnacle Studio, Windows Movie Maker, Ulead MediaStudio and Roxio VideoWave, although there are many, many more.
Editing a movie and burning it to DVD is too large a topic to cover here, but here is a quick list of some of the basic things you can do with your movie on a computer:
Add a soundtrack
Add special sound or visual effects
Create transitions between scenes
Fade sound and video in and out
Create a title sequence and credits
Use slow-motion
Lighten or darken individual scenes
Increase the volume for individual scenes
Incorporate scenes from other movies
Create DVD menus
Burn a DVD
…and much more!
Get started on your own make-a-movie party with one of our fun film scripts for kids.
If you've never tried video-editing before, you'll never have a better excuse!